Leading Shipping Services in Iran
SeasArk S.A.

Who we are

?
Seas Ark was established in 1985 to serve the Shipping Services in Iran as well as importers and exports .We hold shipping license from port and marine organization of Iran and are member of: BIMCO Chamber of commerce and mines of Iran FREIGHT NET Shipping association of Iran.
we have our own offices in Tehran, Bandar Abbas, Bandar Imam Khomaini (BIK), Khorramshahr, Bandar Mahshahr, Bushehr, Chahbahar, Kish Island, Bandar Anzali, Assaluyeh, Kharg  Island, Qeshm Island, Kangan  and all other Iranian Terminals.
We represent many reputable Companies from all over the world and in view of our diversified activities and resources strongly believe that we are the best business partners in Iran for any Company who intends to develop & expand their business activities and in Iran in the following areas:
CARGO CONSOLIDATION/DECONSOLIDATION
CLEARING AND FORWARDING
CREW CHANGE
CUSTOMS CLEARANCE.
DOOR – TO – DOOR /DDP, DDU
DRY CARGO AND VESSELS BROKERAGE
GENERAL VESSELS AGENCY FOR LINER, TRAMP, CONTAINER, RO-RO , TANKER, LPG, CRUDE, REFINED PRODUCTS VESSELS' AND CAR CARRIERS AT ALL IRANIAN PORTS AND OIL TERMINALS
INTERNATIONAL FREIGHT FORWARDING
INLAND / INTERNATIONAL TRANSPORTATION / HAULAGE
INTERMODAL SERVICE
LOGISTICS
OFFSHORE MARINE SERVICES
PROJECT CARGO HANDLING
PARCELS AND PROJECT CARGO MOVEMENT WITHIN P.G. PORTS
STEVEDORING AND TALLYING
TRANSIT SERVICE WITHIN IRAN AND TO/FROM THE CIS COUNTRIES, AFGHANISTAN AND IRAQ
TRANSHIPMENT
WAREHOUSING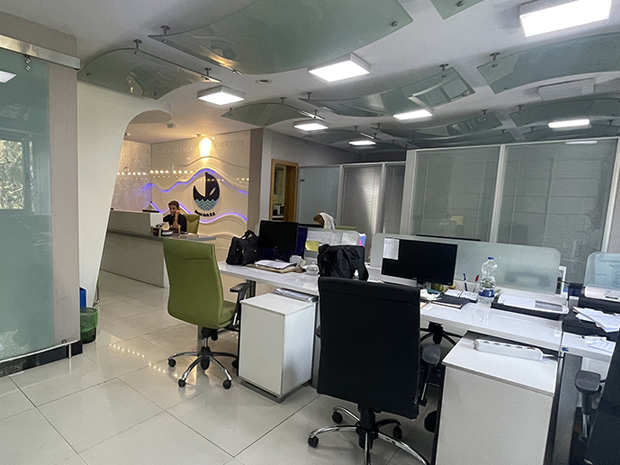 Although you might not be calling or working with Iran or offering services to the CIS Countries and Afghanistan at this juncture; please feel free to communicate with us as and when the opportunities present themselves and you decide to look at any business relating to Iran and the said destinations in the future.
We will be more than happy to provide you with our competitive rates covering the relevant services and act as your agents in Iran. Please do not hesitate to contact us if you have any question.Looking forward to working with you.